Long Term Team Members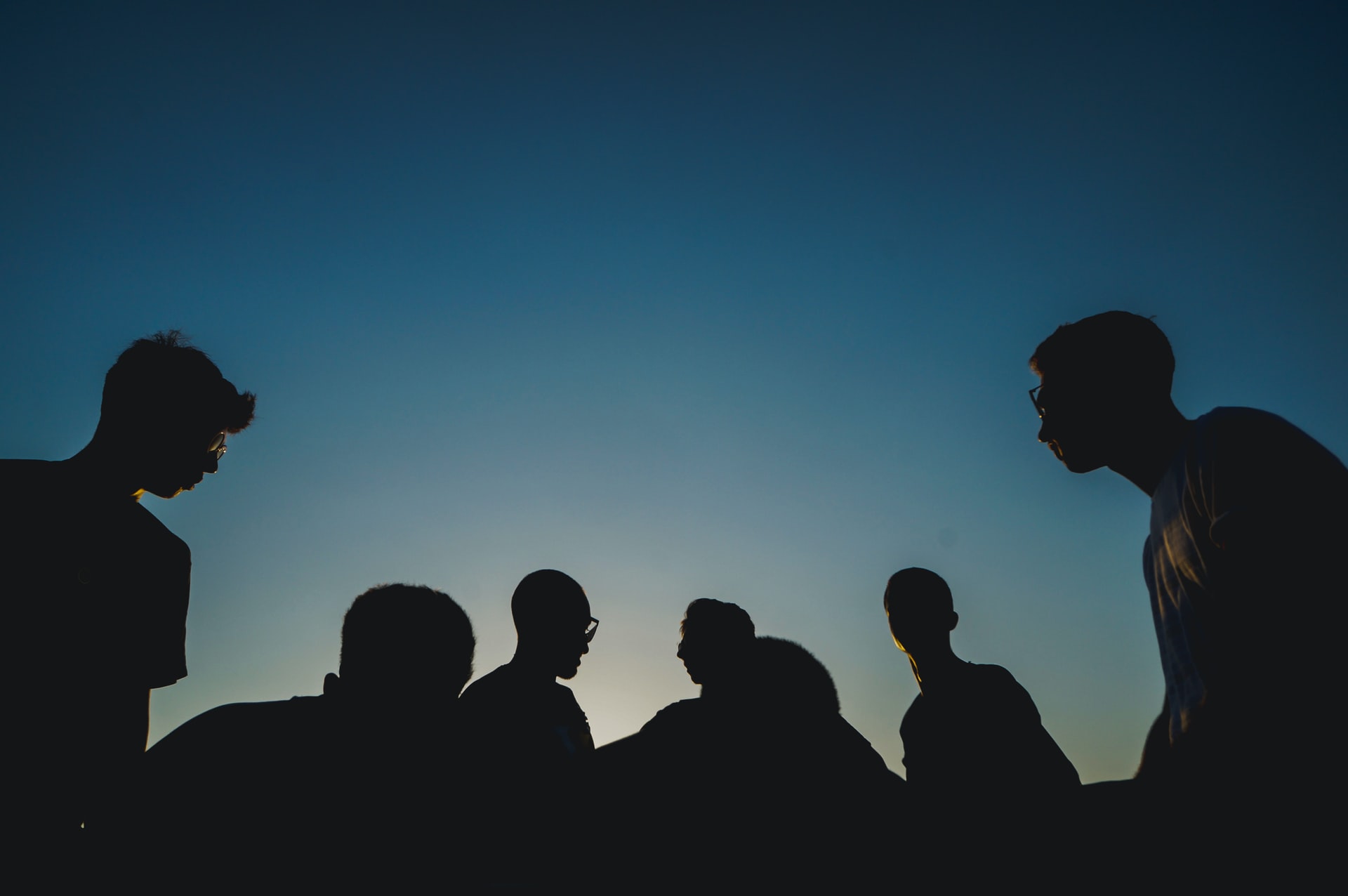 Join Our Team
We are looking for more workers in several parts of Italy to reach out to the unreached who have come to Europe. Is God calling you to do this work? Connect with us to learn more about how you could work with our team.
Overview
Search Party is a receiving agency, focusing on implementation in the field so that we can see discipleship and church planting movements, both at home in the US as well as overseas. We focus on the unreached, using the Four Fields engagement, discipleship, church-planting, and leadership development process.
Our team is actively recruiting and looking for those who will disciple and start new churches, searching for and working through Local Partners. If you are looking to work with a team of committed individuals and families who want to see the Kingdom of God come and reign in places where we don't see it today, this may be an opportunity for you.
Where will you work?
Our team is growing in Catania with a small, established team making disciples and planting churches through a bike shop and community garden project. Learn more about the opportunities in Catania by launching this presentation.
A network of workers
We are also working to establish a network of workers who are reaching out to the unreached. Below is a map showing the locations that we intend to fill. Some of these locations have workers already where you could join existing work. Others do not. You can click on the map to open in a new tab in Google Maps.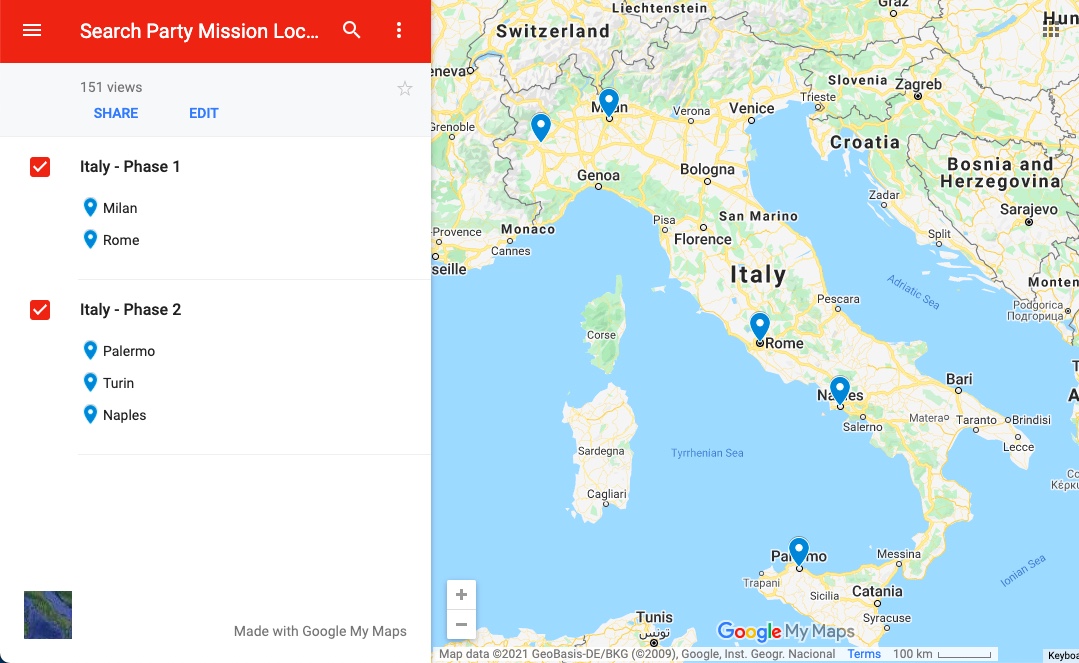 What will be your role?
Search Party is looking for disciple makers, people who will make disciples amongst the refugees and immigrants who have come to Italy from unreached people groups across the globe, including several locations in Africa, the Middle East, and South Asia.
Click to see the description of the Disciple Maker's role

Overview

The Disciple-Maker's role will lead a process of finding, training, discipling, and coaching Local Partners, assisting and coaching them to start Movements of Disciples and Churches in your city and across the region where you are working. The person in this role will use the Search Party disciple-making tools and processes, leading and coaching their Local Partners to do the same. This role will focus on strategies to create these movements among the unreached populations of our Local Partners in the area.

Roles and Responsibilities

Maintain a regular and ever-deepening relationship with Jesus Christ through prayer, reading and study of the scriptures, fasting, and other spiritual disciplines.
Identify new potential Local Partners.
Train potential partners using Search Party discipleship processes and tools in an attempt to find those who will be faithful to share and reproduce what they have learned with others.
Disciple, train, and coach new partners into reproducing disciple-makers.
Personally engage non-believing immigrants using the Search Party evangelism and discipleship tools.
Work together with other Search Party team workers and Local Partners in a 2 x 2 manner to evangelize, disciple, train, or coach.
Abide in Christ together with your team including regular times of prayer, fasting, worship, and other practices.
Participate in team meetings and events.
At times, you may also be asked to coordinate logistics and provide leadership for other workers such as short-term teams, interns, or other long-term workers.

Qualifications

Search Party will use three primary qualifications when determining whether someone is fit for this role.

Character

The first qualification is good character. Working together with the Sending Agency, we will evaluate whether the potential worker has consistently demonstrated Biblical character and lives a life bearing fruit born from the Holy Spirit.

Chemistry

In meeting with Search Party team members, we will evaluate the chemistry between the potential worker and our current team. We will consider the fit in terms of personality, spiritual gifts, family situation, work ethic, and other factors.

Competency

We believe it is important to come to your new position with an understanding of the tools and processes that you will use once on the field. The Search Party team requires that you complete one year of field-based training, allowing you to complete your Italian document processes, learn essential language skills, and build upon your existing disciple-making skills by working in a cross-cultural context with Africans, Arabs, and Asians from multiple countries.
Get Started
If you are interested to learn more, let's talk! The first step is to fill out this form to express your interest in being a part of what God is doing here with Search Party. We look forward to connecting with you!
arrow_upward